About Will…
Willem Lange was born in 1935. A child of deaf parents, he grew up speaking sign language and first came to New England to prep school in 1950 as an alternative to reform school in his native New York State.
During a few absences from New England, Will earned a degree in only nine years at the College of Wooster in Ohio. In between those scattered semesters, he worked as a ranch hand, Adirondack guide, preacher, construction laborer, bobsled run announcer, assembly line worker, cab driver, bookkeeper, and bartender. After graduating in 1962, he taught high school English in northern New York, filling in summers as an Outward Bound instructor. More…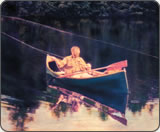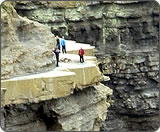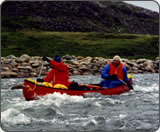 A Dream of Dragons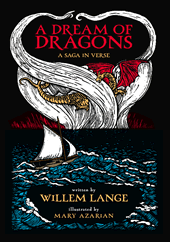 A Dream of Dragons is a proper and modern Norse saga written with all the power of Melville and Hemingway and a true story now retold in the ageless rhythms of blank verse as irresistible as the beautiful and especially commissioned wood cuts of Vermont artist and Caldecott medalist Mary Azarian. » more…
"...a saga of imagination"

"...a fascinating tale!"

" beautifully illustrated..."
Upcoming readings and appearances
:: 2015 ::
Feb 28
Montpelier – Kellogg-Hubbard Library – Annual spelling bee
Mar 13
Fairlee – Wilderness Paddlers' Gathering
Apr 15
GMC headquarters – Friends of Waterbury Reservoir – Canoeing talk
May 2
Montpelier – Annual Green-Up Day with Vt River Conservancy
May 14
Montpelier – Annual Corporate Cup 5k Run/Walk
May 16
Bretton Woods, NH – NHPTV Film screening
May 17
Warner, NH, Town Hall –Story-telling
May 30
Highland Lodge, Crawford Notch – NHPTV birthday party for my 80th
May 31
Crawford Notch – Hike with NHPTV members
Jun 13
Waterbury Center – Green Mt Club Annual Meeting
Jun 28
Meredith, NH – Loon Preservation Society – Talk
Jul 14
Paul Smiths, NY – Canoe Heaven boat show
Yankee Notebook
—my weekly column which appears in several New England newspapers.
February 16

February 9

February 2

January 26

January 19

January 12

January 5